WOOD FRAMING Get the results your clients demand.
Our experienced team helps you manage labor and materials, execute your project, and finish on time. Results are guaranteed.
Lo Hurts
Project Manager
"We used Essayon as the framing contractor at Herndon Redevelopment (downtown Atlanta). The project consisted of 4 floors, 97 units, about 100,000 SF. We finished 2 months early and framing played a big part in that. I would definitely recommend using Essayon compared to any other framers out there."
WOOD FRAMING Turnkey Service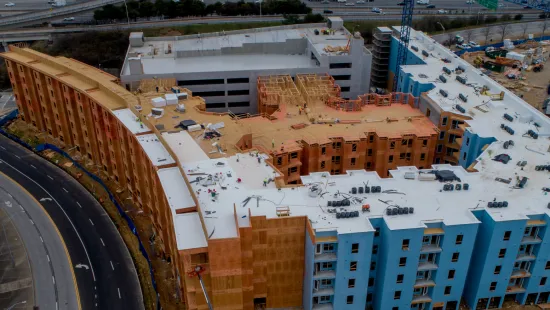 Let Essayon handle the wood framing scope of your project. With our guaranteed price tailored to your project, you will no longer need to worry about budget overruns, material waste, or labor shortages. Essayon will handle all framing material, labor, equipment and management to meet your schedule and specifications.
WOOD FRAMING Labor & Management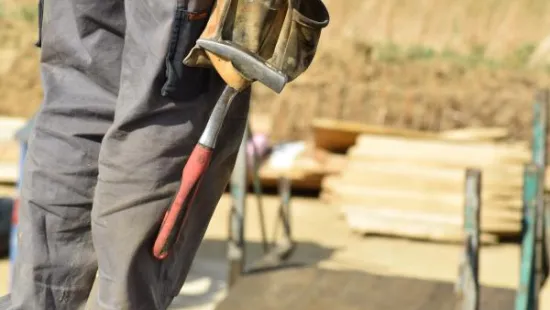 Not all of our customers need our Turnkey Service. If you prefer to purchase your own materials, then consider utilizing our labor resources and management team to frame your job. Essayon leads and manages framers with the same planning and professionalism as our Turnkey Service. We will even verify your material takeoffs before you buy from others!
WOOD FRAMING Value Services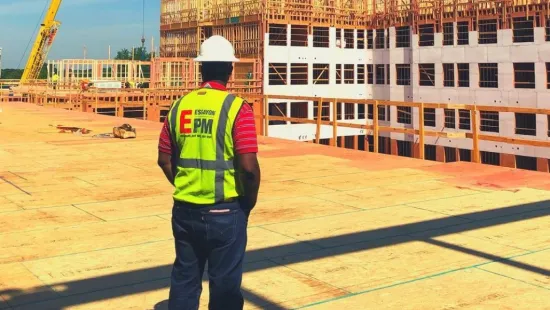 So you don't need help with your framing . . . but you DO NEED some assistance. Perhaps a good Takeoff Service or a Construction Manager for a "one off" project? Maybe you just need some third party framing advice, material procurement, or a safety superintendent. The needs are endless. We hear this all the time, which is why we have our Value Services. Essayon has you covered!
STAY ON TRACK Our proven process
From beginning to end, our process ensures accurate material quantities, skilled labor from our in-house team, and a robust network of vetted framing crews. Your project will be delivered on time. And you will avoid labor shortages, material overruns, and other problems that could sabotage your results.
Put our proven reliability and experience to work on your project.
AVOID SETBACKS Results, not headaches
Many construction management firms rely completely on subcontracted crews. Others buy lumber from suppliers whose job is to sell lumber. At Essayon PM, our established process and job site approach help you avoid these expensive setbacks. Instead of frustration and delays, you get dependability, professionalism, and on-time delivery.
Choose a construction management team who puts your priorities first.
Precon
Takeoff breakouts
Submittal packages
Material Safety Data
RFI Requests
Procurement
Kickoff Meetings
Plan
Project Scheduling
2 & 4 Week Look Ahead
Print Detailing
Material Logistics Plan
Job Specific Safety
Prepare
Checklist Completion
Equipment & Material Delivery
Site Readiness Checks
Site Specific Safety
Trade Coordination
Inventory
Execution
Plan Execution and Management
Problem Mitigation
Material Tracking
Schedule Projection
Monitor Performance
Safety Management
QA/QC
Quality Assurance checklists
Quality Control verification
Quick-react Punch
Inspections with Code Officials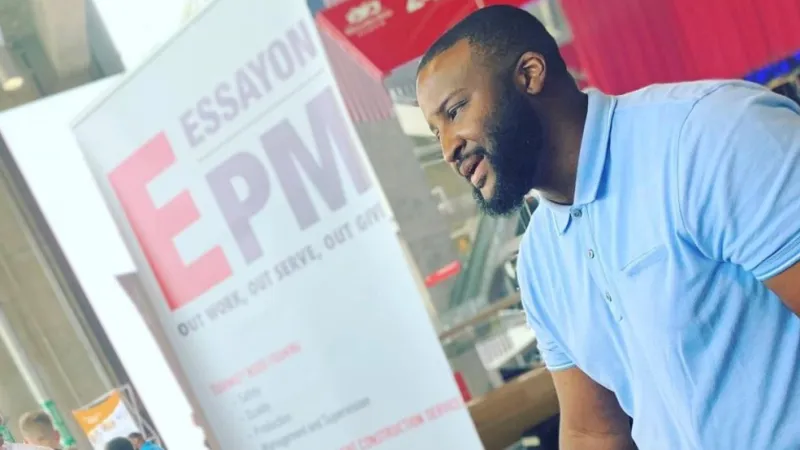 Providing Complete Wood Framing
On each project, our framers are showing our clients that our proven processes and systems work. They are completing jobs in a timely manner, ensuring safety on each site, and ensuring projects are done correctly.
If you have a project that needs punch and roof decking in the Metro-Atlanta area, our team will be glad to assist you. We outwork, out serve and out give every time.

Contact Us Today!